TOUCH SCREEN
Deskit is compatible with any screen, whether it's a regular monitor, a touch screen, or a tablet. This allows for you to easily involve the customer. 
Turn your screen for them to view, work side by side on a tablet to give the Apple store approach, or print out on slick, clean forms.
Why not have the ability to do it all depending on the customer?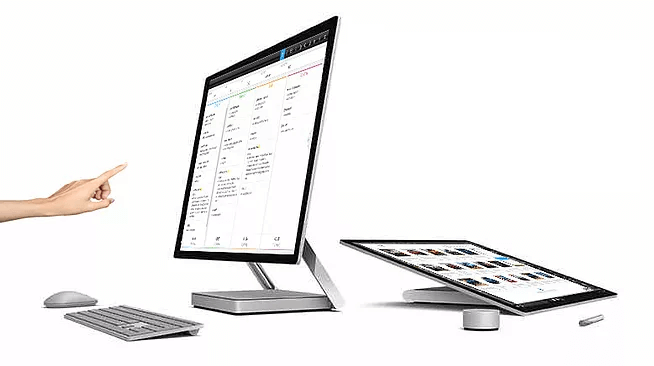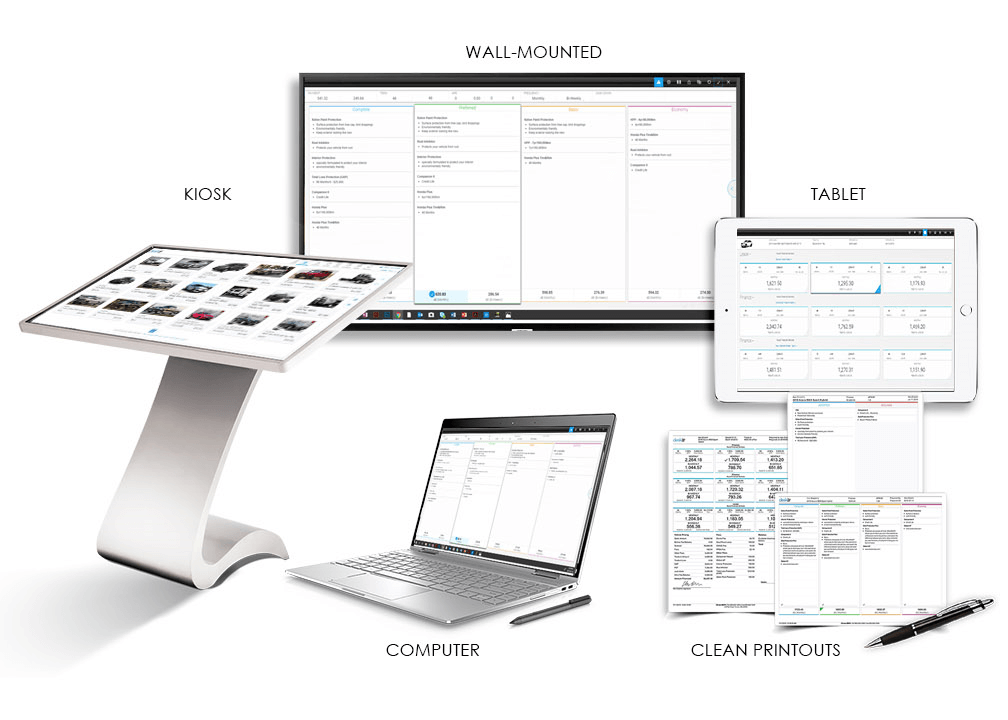 Are You Future-Proof?
Get Your Store Ready for Anything
You've always had the perfect presentation process. It may take a while, but it's been good to you so far.
As more and more technologies creep in to the Sales Process, can you still honestly say that? Is time eating away at your deals?
You may not realize that a good chunk of your customer base will automatically dock points for not incorporating the technologies they have become accustomed to.
Why not use a Solution that allows for all Sales Presentation Flows?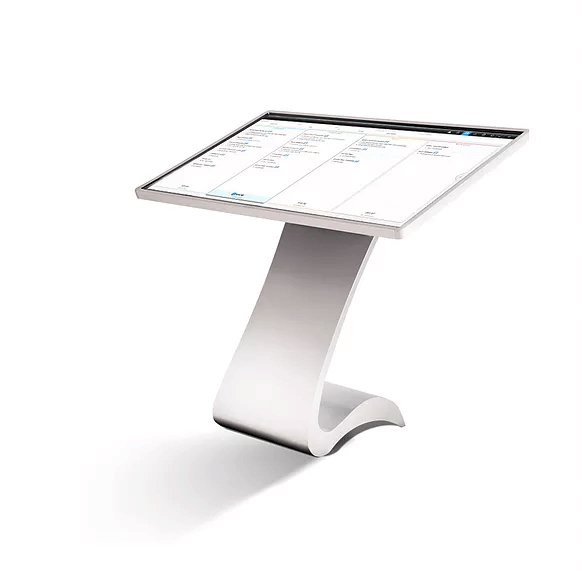 KIOSK
Want to give your customers a nice Kiosk approach to things? We can accommodate a virtual storefront that allows for advanced Vehicle Search, Photo Viewing, and payment calculation. Or use it for the Advanced Inventory Search with the customer at your side…
This approach can also be used in the Business Office to get the customer more involved. This transparent approach leads to higher gross and happier customers.
CUSTOMER EXPERIENCE
Are you forgetting to consider the customer?
So often Software is given consideration based on how it will improve or add value to people at the Dealership. But forgetting to consider the Customer Experience nowadays is a big mistake.
Different people have different styles, as do different demographics, geolocations, etc. People are informed, want to buy things quickly, and get involved. We make it easy to present any style based on needs analysis, get the customer participating, and finally in to their new vehicle before the magic of the new vehicle purchase disappears.
Customers expect a certain level of technology involved in the road to the sale, so even Paper Presenters have tools to get the trust level up and speed up the buying process.
Our dealers see a marked improvement in CSI scores and gross average!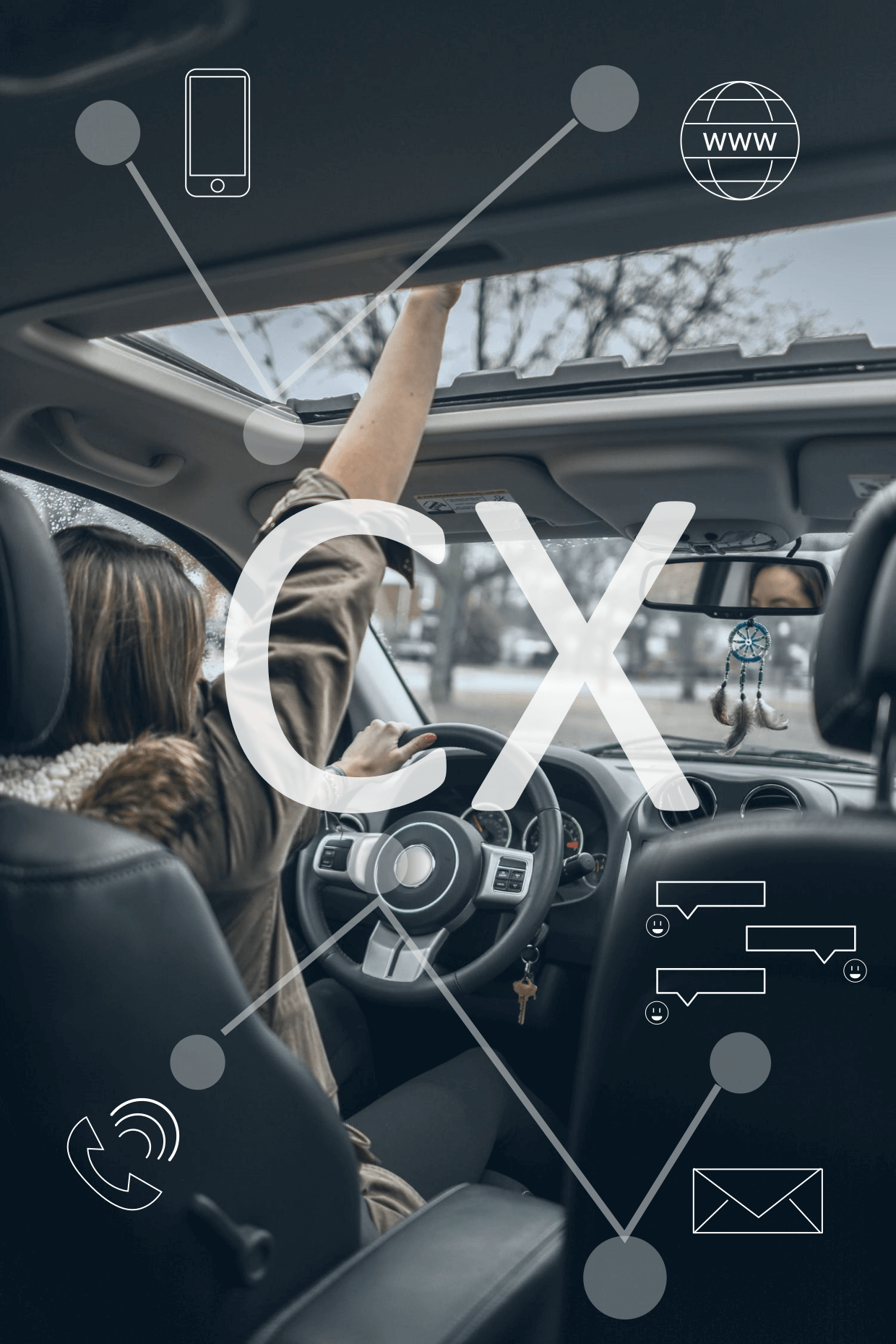 PAPER
Prefer a more traditional Paper Presentation?
No problemo. At least make sure it's on a clean computer-generated printout to ensure maximum Consumer Trust.
It also allows you to customer build your Menu based on a needs analysis with the customer you're working with, rather than a generic laminated menu with only some of your options.
Once products and payment agreed to, a Waiver Form is generated for liability and last attempt to add declined products. Products broken down to pennies per day pricing.