deskit Development
New apps in deskit

Typically we can save several long steps for our Customers along the road to the sale. In the past, we really made life easier for the Sales Team, Managers, and Business Office, but this is another feature to make life easier for the Controller or whoever stocks in your Inventory.
With this feature, ANYONE can do your Inventory Management.
From here, you can sync to anywhere you like.
Included in the core Deskit functionality!
Our Developers have once again gone above and beyond to create a better user experience. We built an OCR solution that reads your Inventory Invoices and auto-loads them into Deskit. One at a time or in bulk!
This will reduce your vehicle entry time to minutes and allow anyone at the dealership to do it.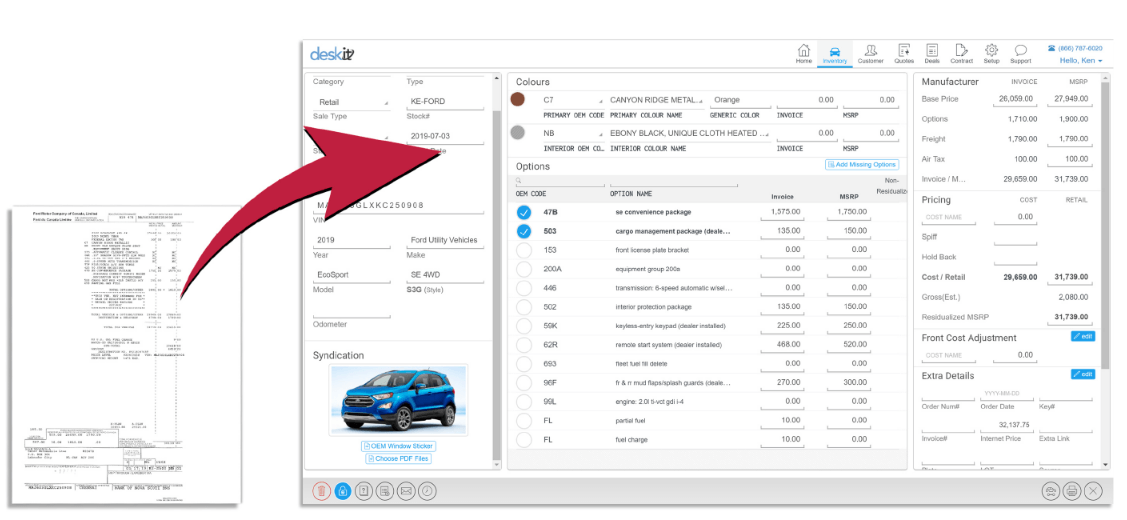 Deskit OCR (Optical Character Recognition) reads your Inventory Invoice PDF's and loads the vehicle.
All options & pricing loaded in one second.
Syndicated to 3rd Party Sites.
Stores the Invoice PDF with the vehicle to be accessed only by those with permission.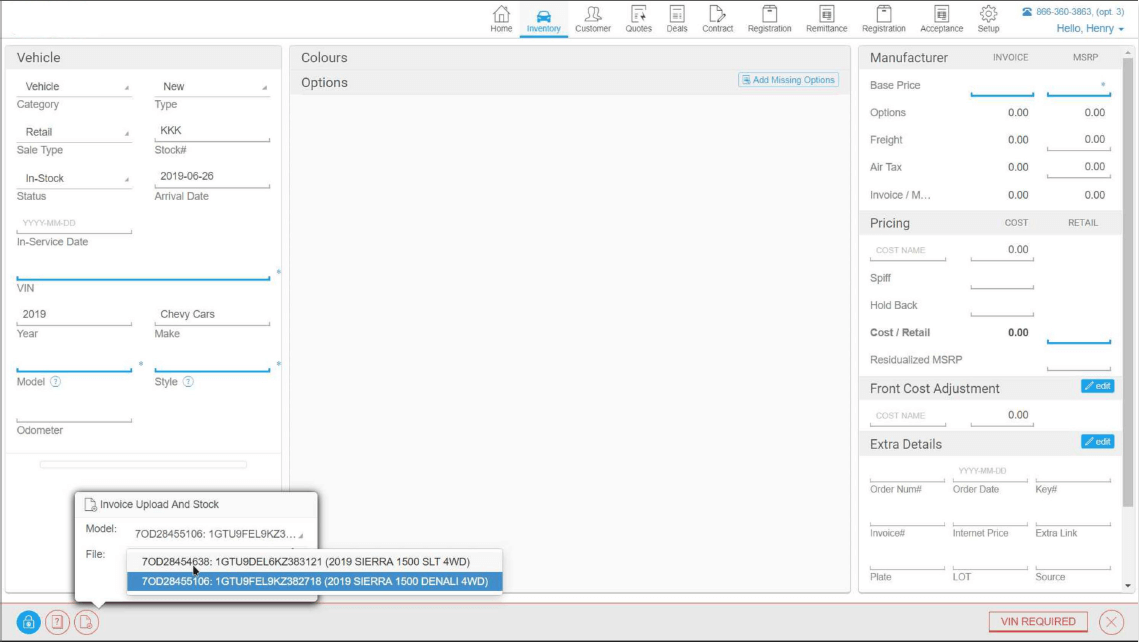 1. Navigate to your Invoice and simply select it. Click on "Process Invoice".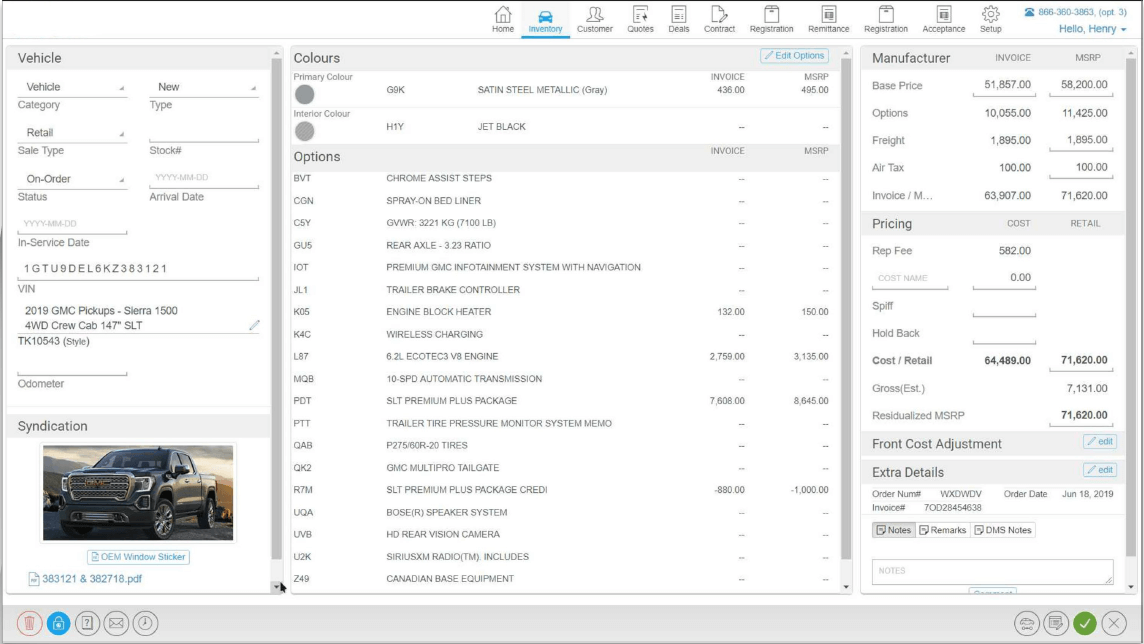 2. Vehicle and all details, accessories, and pricing is loaded in one second. Simply add your stock number.

The amazing development team at DealerCorp have once again gone above and beyond to create a better user experience. bookit allows dealers to import their Chart of Accounts into deskit.
Once a deal is completed and delivered, the deal can then be balanced out to $0 and then popped right into Accounting.
This saves a ton of time and energy. Included with deskit!
This is another amazing add-on the deskit that is designed for the Controller or Accountant at the dealership. After feedback from several dealers about what is missing in all Desking products on the market, we custom-built this functionality.
Desk the deal, sell F&I products, deliver the vehicle, and then – when it's convenient – balance the deal out completely within deskit. We can then pop the deal right over to your DMS and your done! Major time saver.
Included in the core deskit functionality!
* Doesn't work with all DMS's.