Typically we can save several long steps for our Customers along the road to the sale. In the past, we really made life easier for the Sales Team, Managers, and Business Office, but this is another feature to make life easier for the Controller or whoever stocks in your Inventory.
With this feature, ANYONE can do your Inventory Management.
From here, you can sync to anywhere you like.
Included in the core Deskit functionality!
Our Developers have once again gone above and beyond to create a better user experience. We built an OCR solution that reads your Inventory Invoices and auto-loads them into Deskit. One at a time or in bulk!
This will reduce your vehicle entry time to minutes and allow anyone at the dealership to do it.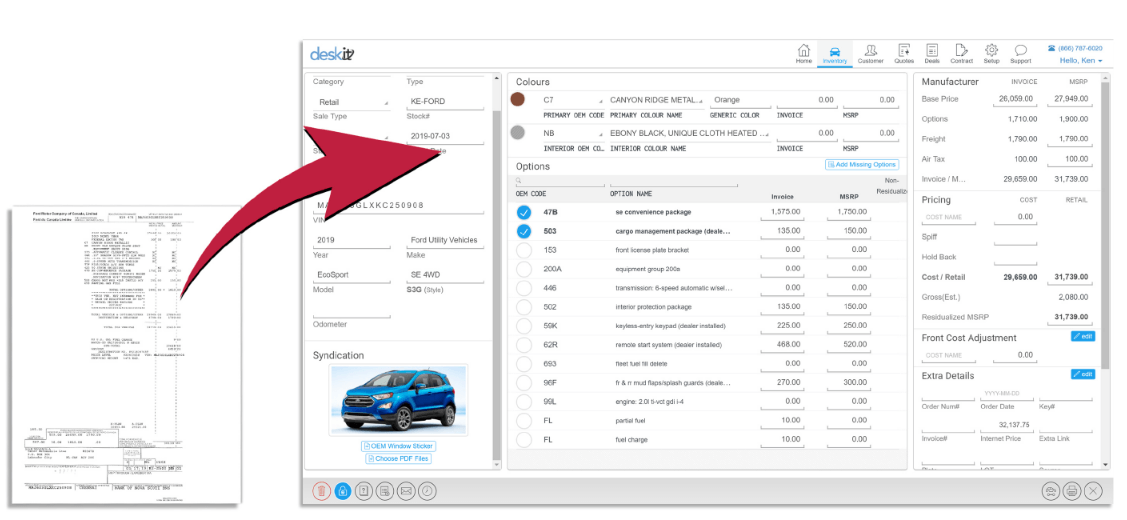 Deskit OCR (Optical Character Recognition) reads your Inventory Invoice PDF's and loads the vehicle.
All options & pricing loaded in one second.
Syndicated to 3rd Party Sites.
Stores the Invoice PDF with the vehicle to be accessed only by those with permission.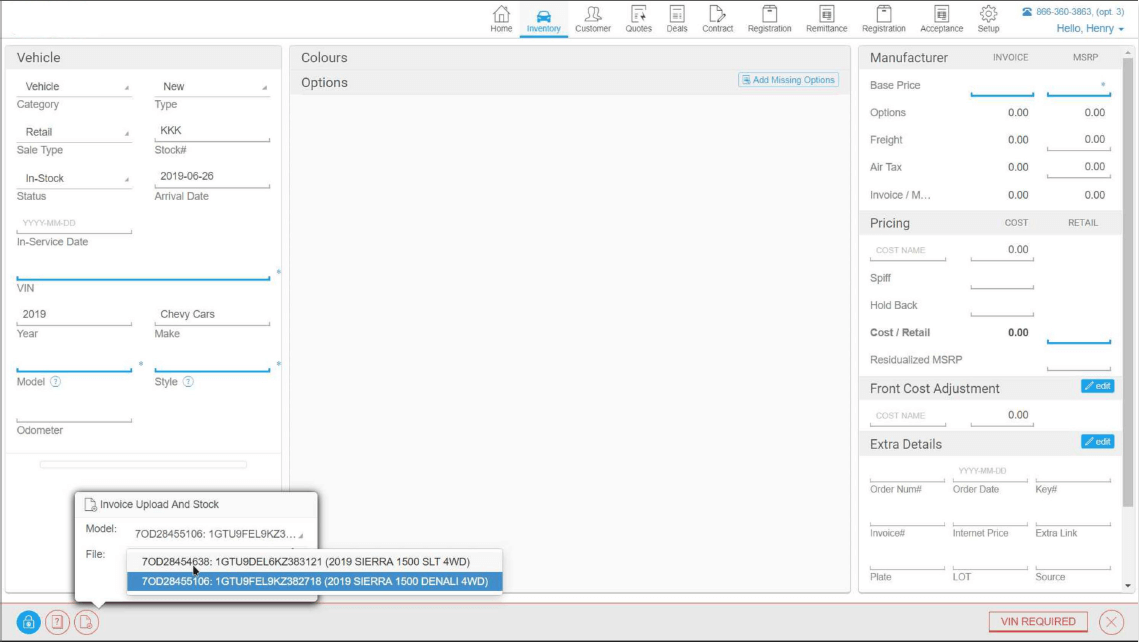 1. Navigate to your Invoice and simply select it. Click on "Process Invoice".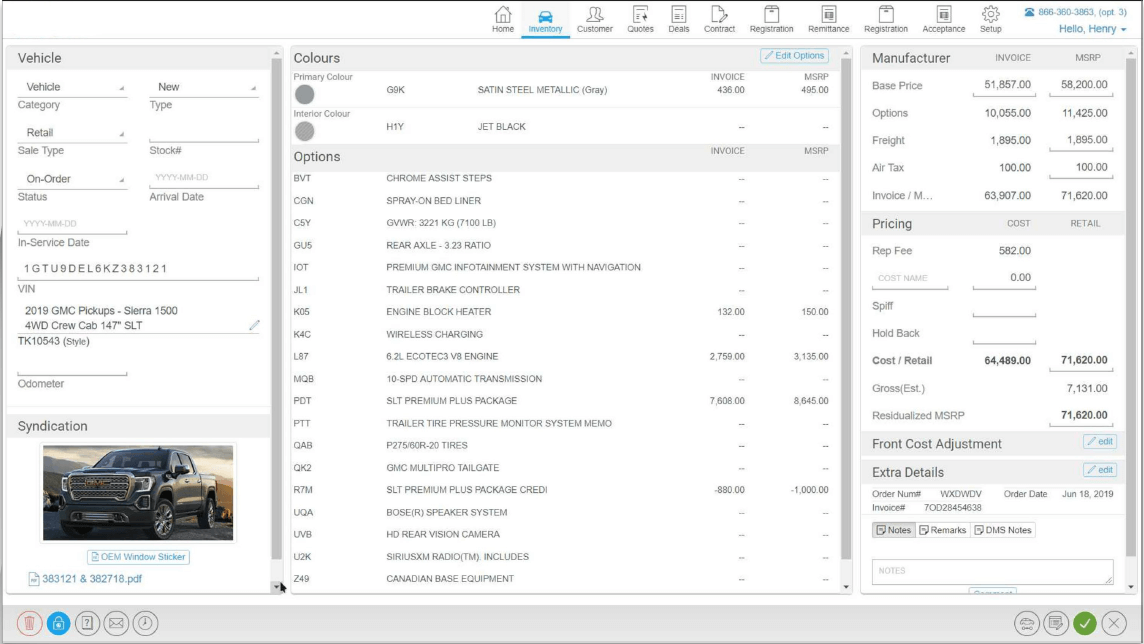 2. Vehicle and all details, accessories, and pricing is loaded in one second. Simply add your stock number.